En av mine favorittsjangere når det kommer til spill er uten tvil plattform. Av de spill som virkelig har satt sitt preg i mine rikholdige spillhjerne er uten tvil Great Giana Sisters, Superfrog, men skal selvsagt ikke glemme Sonic The Hedgehog, Super Mario-spillene. Plattformspill er så ymse og det finnes så mange forskjellige spill. Når jeg ser eller hører noe om plattformspill så er det nærmest så mitt hjerte stopper opp og begynner å banke skikkelig.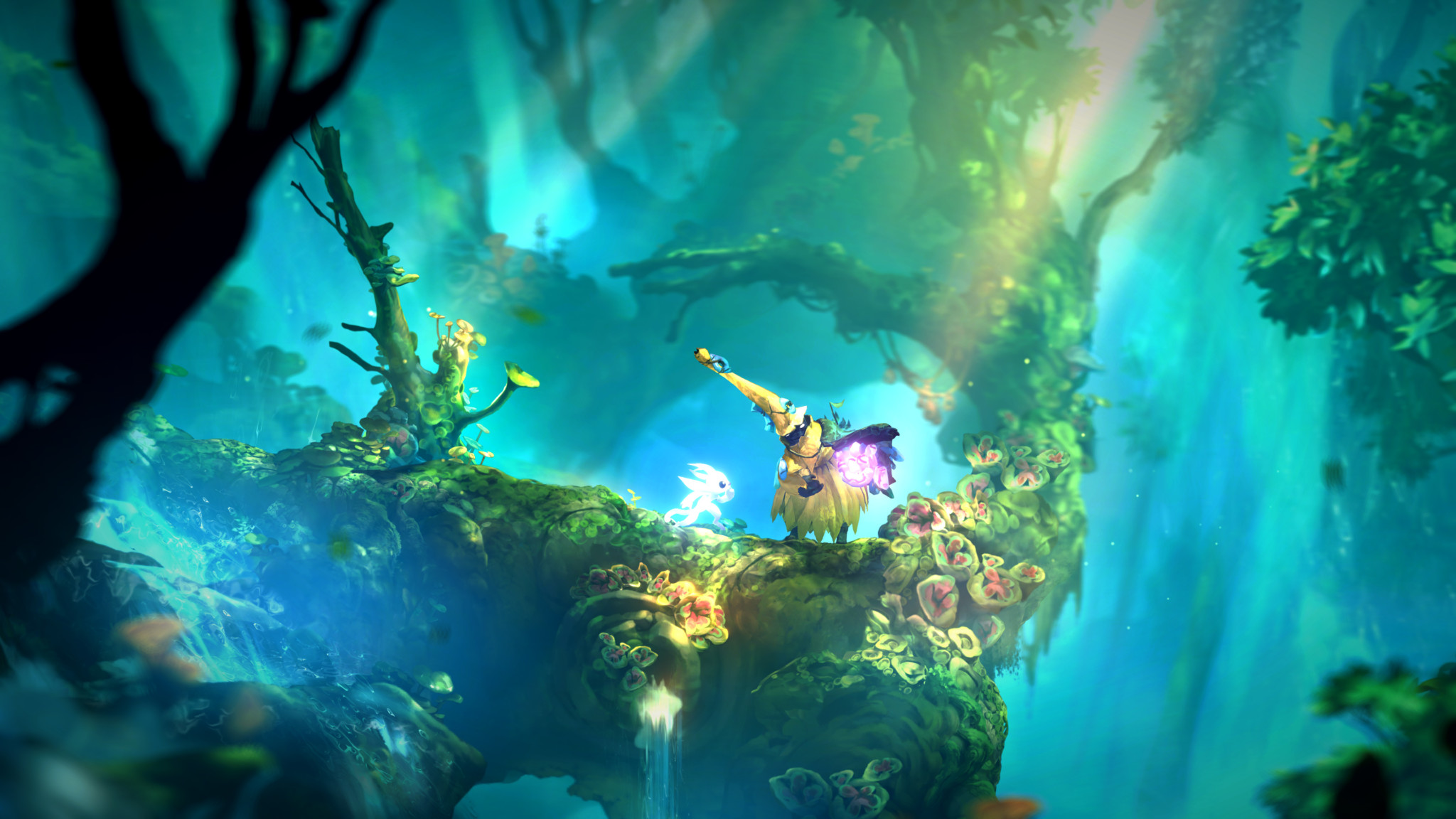 Et spill som "dessverre" har gått litt under radaren min er Ori and the Will of the Wisps. Har ikke helt fått med meg at spillet blir lansert i disse dager så overraskelsen var stor da jeg plutselig fikk en kode for å teste det ut nylig. Gjett om spillhjertet mitt på nytt begynte å banke skikkelig. Det første spillet var jo så sjarmerende at jeg ikke har ord. Derfor var gleden sykt stor da jeg nå får anledning til å spille Ori and the Will of the Wisps. 
Stemningen, grafikken, musikken…alt virker så infernalsk bra lagd. Her får man alt hva man kan ønske i et plattformspill pluss litt til. I og med at det ikke er så lenge siden jeg fikk koden til spillet så har jeg dessverre ikke klart en omtale av det, men det kommer. Vær trygg på det. I mellomtiden får dere kose dere meg noen skjermbilder pluss en superherlig video. 
Mitt hjerte til plattformspill fortsette å banke og det takket være Ori and the Will of the Wisps. Takk!