JAAAA! Funcom, endelig sier jeg bare. Så kom dagen da norske Funcom skulle overraske oss alle selv om vi har hørt rykter om at spillutvikleren hadde noe på gang. Conan Exiles heter annonsering og er selvsagt et nytt spill. Det spesielle er at det ikke er noe snakk om et nytt MMORPG-spill, men Conan Exiles havner i båsen som et overlevelsesspill i en åpen verden proppet med RPG-elementer. Som om ikke det er nok. så kommer også spillet med en "singleplayerdel" hvor man kan spille alene. Som musikk i mine ører.
Her er et utdrag fra pressemeldingen til Funcom som kom tikkende inn; 
You are an exile, one of thousands cast out to fend for themselves in a barbaric wasteland swept by terrible sandstorms and besieged on every side by enemies. Here you must fight to survive, build and dominate. Hungry, thirsty and alone, your very first battle is that against the harsh environment. Grow crops or hunt animals for food. Harvest resources to build weapons and tools. Build a shelter to survive. Ride across a vast world and explore alone, or band together with other players to build entire settlements and strongholds to withstand fierce invasions. When strong enough, march forth into battle and wage war against your enemies as you fight to dominate the exiled lands. Sacrifice enemy players on the altars of the gods and shift the balance of power your way. Unleash your fury in savage, fast-paced combat and execute bloody and bone-crushing attacks that will see heads rolling and limbs flying.
Når spillet lanseres vites ikke, men til sommeren vil det bli mulighet for "Early Access" og gleder meg sykt mye til den. Spillet utvikles til PC og konsoll, men hvor Conan Exiles lanseres først til PC.
Ønsker du å vite enda mer om spillet så finner du mer info om Conan Exiles HER. 
Gleder du deg over denne annonseringen?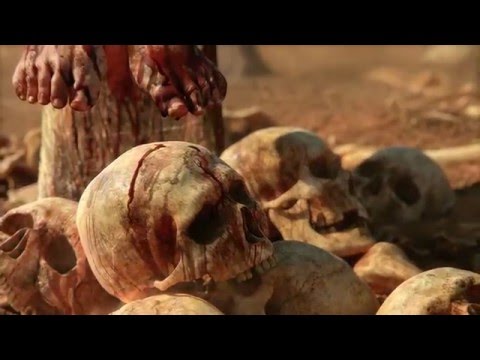 #funcom #conanexiles #conan #nyheter #spillmagasinet #spmgno #spmg #pcgame #pcgaming #pc #